Donate
Donate Online With PayPal
To donate online with your PayPal or credit card, click the Donate button below.
Donate by Check
To donate by check, click here to download a donation form.
Please send check and donation form to:
30 Ipswich Street
Studio 110
Boston, MA 02215
An Appeal for Financial Support to Continue the Work of Restoring and Preserving Fenway Studios
The important preservation work by Friends of Fenway Studios continues.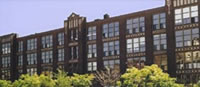 The Friends organization is now working to address a set of problems that call for immediate attention. Rising costs have necessitated new mortgages, and studio rents have risen accordingly.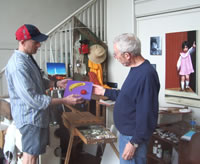 A major undertaking is underway to complete the restoration of the Fenway Studios facade by replacing the critical north-facing windows with 12 over 6-paned windows. These will replicate the original windows installed in 1905. The windows that were put in in the 70s leak, are not efficient, and in many instances, cannot be opened. The original rear windows also require replacement. Much of the north wall facade masonry is in distress and requires major repair and renovation.
The contributions of art lovers and others who appreciate the important role Fenway Studios has played, and continues to play, in the cultural life of Boston, are vital to the continued support of this landmark. The Friends of Fenway Studios ask for your financial support for this significant preservation work.